Transferring your Domain OUT of GoDaddy
These are instructions on how to get the EPP code in order to transfer a domain OUT of GoDaddy.
Login to your account and on the top right hand side click on Your Username > My Products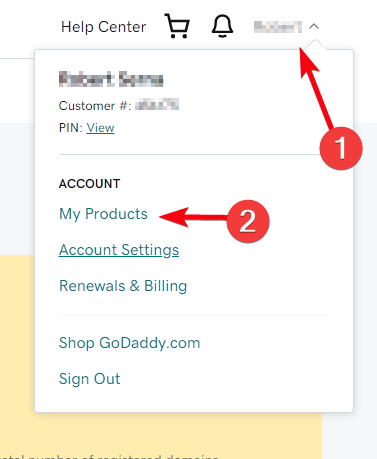 Scroll Down to the Domains Section > Click on the 3 Dots > Click on Edit Settings

Scroll all the way to the bottom of the page to the Additional Settings Section and click on "Transfer domain away from GoDaddy"

Click Continue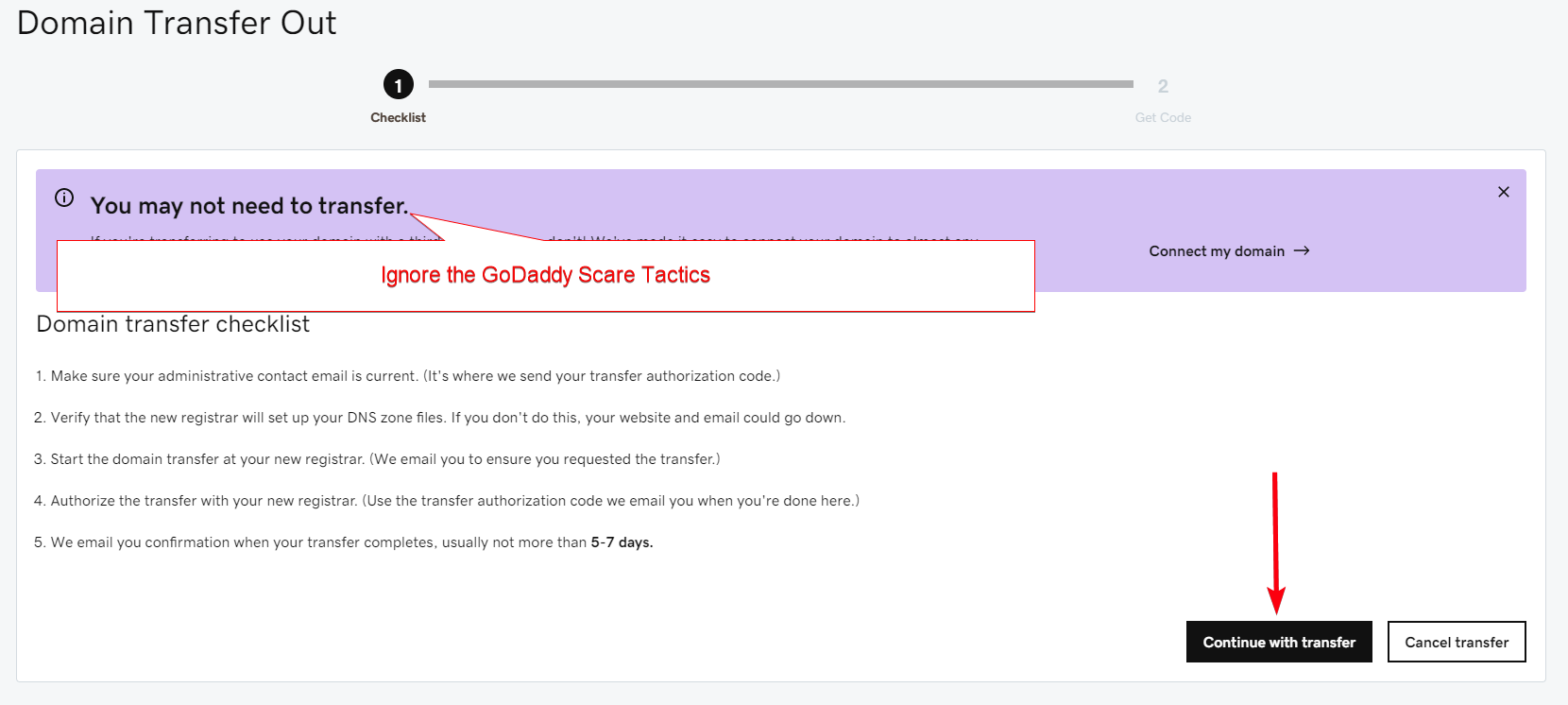 Once you click on Continue an email will be sent to the admin email on record with a copy of the EPP code.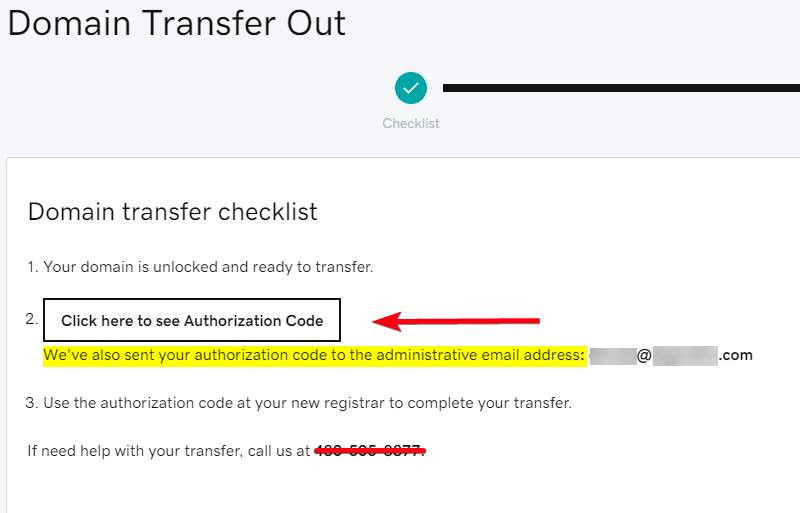 You can also click on "Click here to see Authorization Code"
You can then copy/paste the code on your email.

Related Articles

Editing (DNS) Servers in GoDaddy

If you have a hosting account with us and need to change your Domain Servers at GoDaddy, in order to point your website to our servers please do the following: To Set Nameservers for a Domain Name Registered with GoDaddy.com: Log in to your Account ...

Editing (DNS) Servers in Wild West Domains

To change your Domain Name Servers (DNS) at Wild West Domains, do the following: Log in to your Wild West Account Manager. In the "My Products" section, select Domain Manager. Use the checkbox(es) to select the domain name(s) you want to ...

How To: Flush Your Local DNS Cache

If your computer has trouble reaching a certain web site or server this may be due to a corrupt or outdated local DNS cache. Here is how to correct it: Windows Vista/Windows 7/8/10: Click on Start, followed by All Programs, and then Accessories. ...

Editing (DNS) Servers in Network Solutions

If you have ordered hosting from us and would like to leave your domain registration at Network Solutions, all you need to do then is change the domain name servers (DNS) for that domain to our name servers. Login to your Account Manager by clicking ...

Setting up an Office365 Email Account in Outlook

Setting up your new email account in Outlook In order to setup your email account in Outlook you need your email account and your password. Verify your account password by login in to: http://office.com/ If you already have an account in Outlook and ...