How to View a Shared Account in Outlook

If you were added to a shared Microsoft email account you can view it in 2 ways depending on how you access Outlook.

1. Microsoft Outlook Application installed on your computer.

If you are using the Microsoft Outlook Desktop application please CLOSE Outlook and after it closes completely, wait for 1 minute and open it again.
The shared account should appear on the left hand side column under your existing email account folders.
[ Typically on the bottom as shown below ]


2. Outlook Web App
If you are using your browser to access Microsoft Outlook on the Web then click on your Photo/Initials on the top right hand side and when the option opens click on Open another mailbox.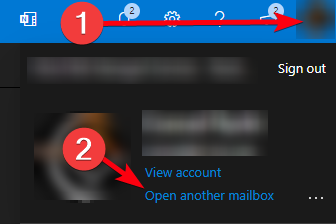 Once the window opens type the email address that was shared with you and click the Open button.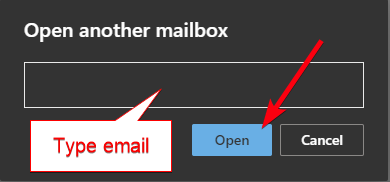 The Shared Mailbox will open on a separate Tab on your browser.

Related Articles

Setting up an Office365 Email Account in Outlook

Setting up your new email account in Outlook In order to setup your email account in Outlook you need your email account and your password. Verify your account password by login in to: http://office.com/ If you already have an account in Outlook and ...

Resetting a Microsoft Outlook 365 Password

If you can receive email on your computer or smart device (tablet/phone) but do not know your password and need to reset it please do the following. To reset your Microsoft 365 and Spam Portal password please go to: [ Link will open on a separate tab ...

Setting up 2 Factor Authentication on 365 [MFA]

Login to your email account at: https://office.com/ Once in click on your Account. [ top right hand side ] Click on Security Info Under Security Info pick + Add Method Microsoft Authenticator or other option. Best option is to download the ...

SharePoint Sync

If you would like to sync the SharePoint files that you have been given access to on your computer please do the following: Login to Office.com with your 365 Email Account On the left hand side click on the square made of dots at the very top. Once ...

Setting up Office365 Email in Outlook 2016 for MAC

Set up your first Exchange account On the setup page, click Add Account. Click the account type you want to add: Important: If you don't know which type of e‑mail server your account uses, check with your email provider, internet service provider, or ...