How to Forget a WiFi Network on Windows 11

If you are having trouble connecting to your WiFi network sometimes the best thing to do is to delete that connection and then reconnect again.

In order to have your PC "Forget" a WiFi Network connection please do the following:
Click on the START button

Start Typing: settings
Click on Wi-Fi Settings when it appears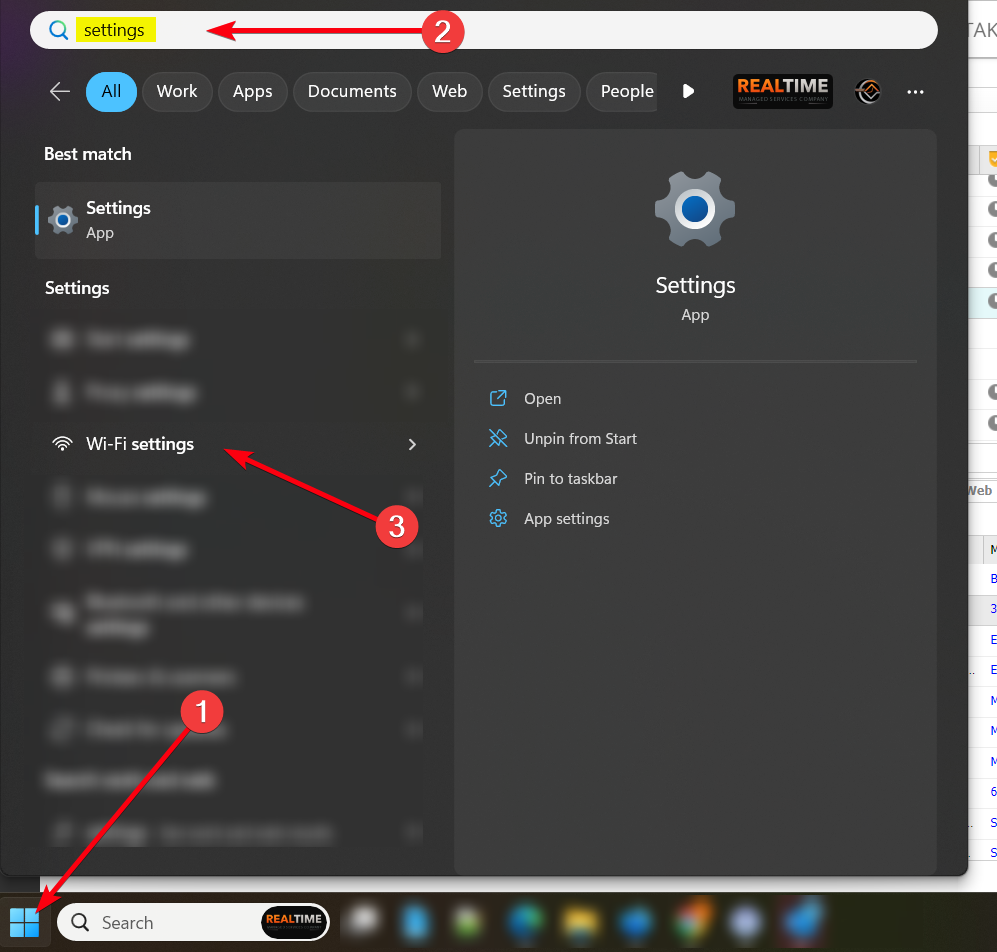 The Network & Internet Window will open.
Click on "Manage known networks"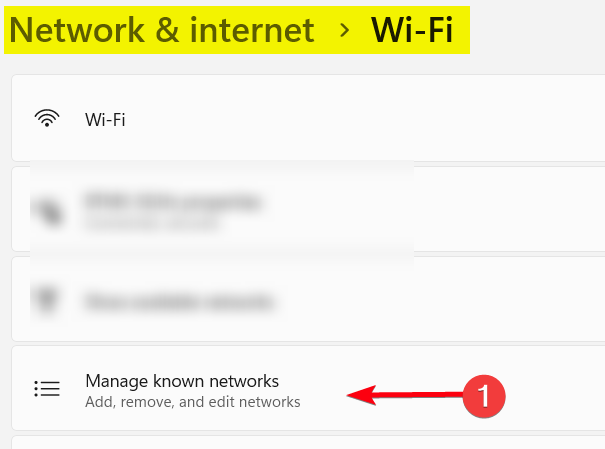 The Manage known networks window appears.
Look for the network connection you need to remove.
(in this example it's CBCI-3998)

On that network, click on the "Forget" button.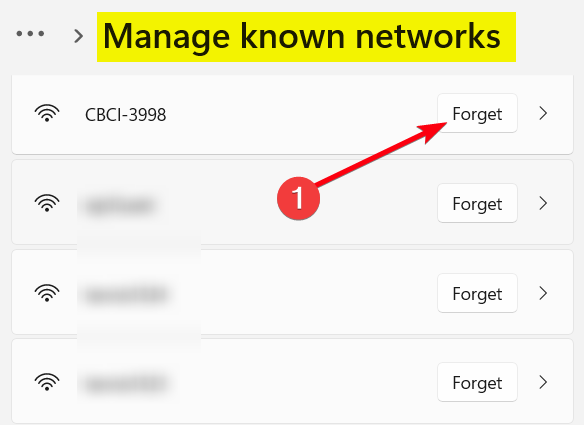 Your system will forget the credentials for the WiFi Network and will prompt for the key once you try to reconnect.

Related Articles

New PC Setup

Please use the following instructions ONLY if you were asked to establish a LOCAL ADMIN ONLY. account. DO NOT USE THESE Instructions for setting up an Azure Account on a new computer. For new computers with an Azure Admin use these instructions. When ...

Setting a Windows 10 application as default

This article describes how to set a Windows 10 application as the default application to open a particular file type. This way when you double click on a file it will open with the application of your choice automatically. For example we will change ...

Installing RMM Agent

The following instructions will help you install the Agent necessary to put your PC on the Network. The PC is initially setup with minimal requirements and without any protection until the agent is installed so we recommend doing this asap. Note: You ...

Microsoft Edge Browser Not Opening or Closing Immediately in Windows 10

If you have the issue where Microsoft Edge Browser either does not seem to open or opens and closes immediately then do the following in order to correct the issue. On your Windows Task Bar click on Start [ Windows Logo ] and Settings [ Sproket ] ...

Microsoft Windows Remote Assist

You can get immediate help on the PC you are working by following the steps provided below. ** Please note that you first need to have a Tech person ready to assist and waiting for your remote call. Click on the Taskbar Button: Begin Typing: Assist ...