Deleting Cache from Edge Browser
In order to delete all the Cached data from your MS Edge Browser do the following:


Open Edge Browser

Click on the 3 dots that appear on the top right corner and pick Settings from the menu that appears: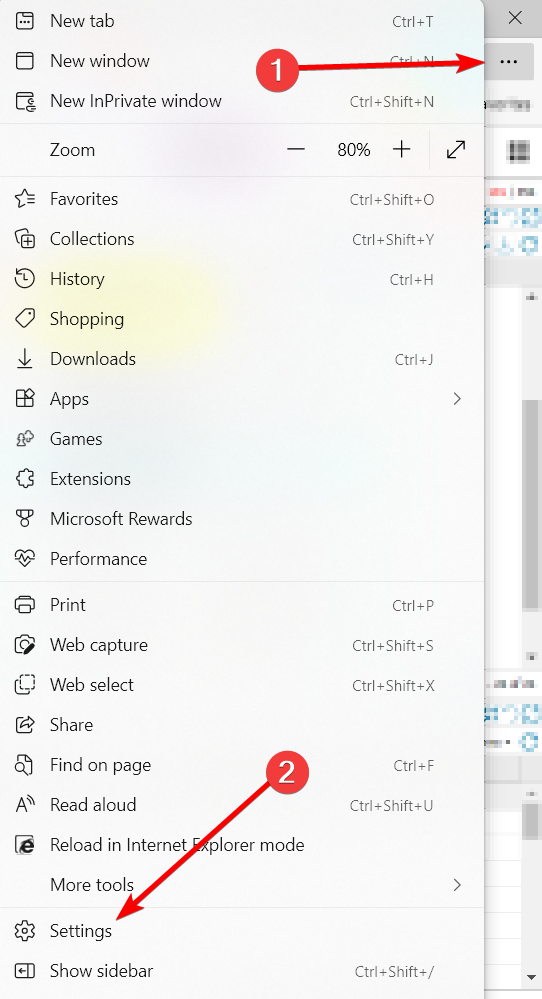 Type "cache" on the left hand search field and click on the "Choose what to clear" button on the right hand side


A "Clear browsing data" window will appear.

Make sure you click on "Cached images and files" and "Cookies and other site data".

Please note: Cookies and other site data will probably force you to re-authenticate your account on certain websites.

Then click on "Clear now".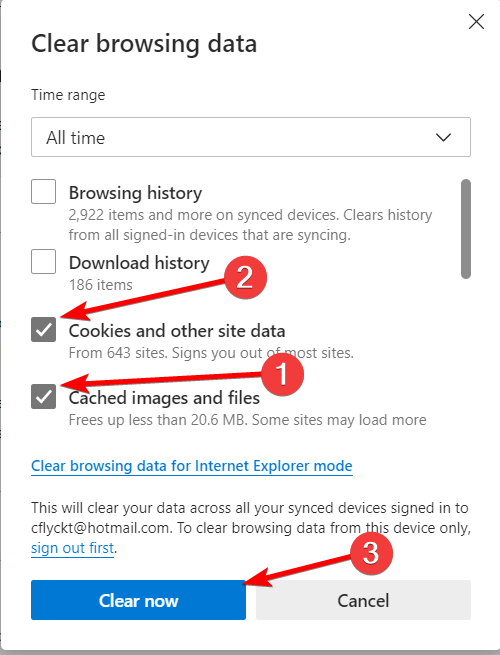 Close the browser and re-open it again.
Your cache has been cleared.
Related Articles

Stopping Edge Browser from opening pdf's

In order to stop the error when Edge opens pdf files please do the following: 1. Click on the 3 dots on the top right hand side of the browser 2. Click on Settings [ Settings Tab Opens ] 3. Once the Settings Tab opens click on the search bar on the ...

How to reset Microsoft Edge Browser

If you are having issues with your browser you can reset it to 'new'. Open the Edge Browser Go to the top right and click on the 3 dots, when the menu appears click on Settings On the Settings page: #1 On the left hand side type the word 'reset' ...

Microsoft Edge Browser Not Opening or Closing Immediately in Windows 10

If you have the issue where Microsoft Edge Browser either does not seem to open or opens and closes immediately then do the following in order to correct the issue. On your Windows Task Bar click on Start [ Windows Logo ] and Settings [ Sproket ] ...

Internet Explorer mode in Microsoft Edge

Some sites are built to work with Internet Explorer and have functionality that isn't supported by modern browsers such as Microsoft Edge. If you need to view one of these sites, you can use Internet Explorer Mode in Microsoft Edge. To turn on ...

Edge Profile Syncing with Work Account

To make sure you Work Profile is working properly and syncing please do the following: Click on the icon in the TOP right hand corner of the browser. Then make sure your WORK email / profile is the one registered on the browser and 'syncing'. NOT a ...